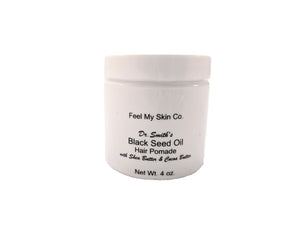 To Use: 
Apply to hair as needed, style hair as usual.
Ingredients:
Shea Butter, Cocoa Butter, Black Seed Oil, Castor Oil, Microcrystaline Wax, Coconut Oil, Sunflower Oil, Extra Virgin Olive Oil, Candelilla Wax, Pure Vitamin E Oil (Tocopherol T-50) Fragrance

Notice:
Packaging is subject to change without notice. 

DISCLAIMER: 

These statements have not been evaluated by the FDA (Food And Drug Administration). This product is not intended to diagnose, treat, cure, or prevent any disease.